Roasted Baby Broccoli
Sometimes all you really need is a good side vegetable to go with your dinner. Broccoli is one of my favorite vegetables, and I love baby broccoli even more so I created this simple dish that you can enjoy paired with fish, meat, or perhaps just served with a poached egg.
Broccoli is a great source of Vitamin A and C also high in fiber and folate, it is known to help with inflammation as well as digestion making this the perfect addition to any meal.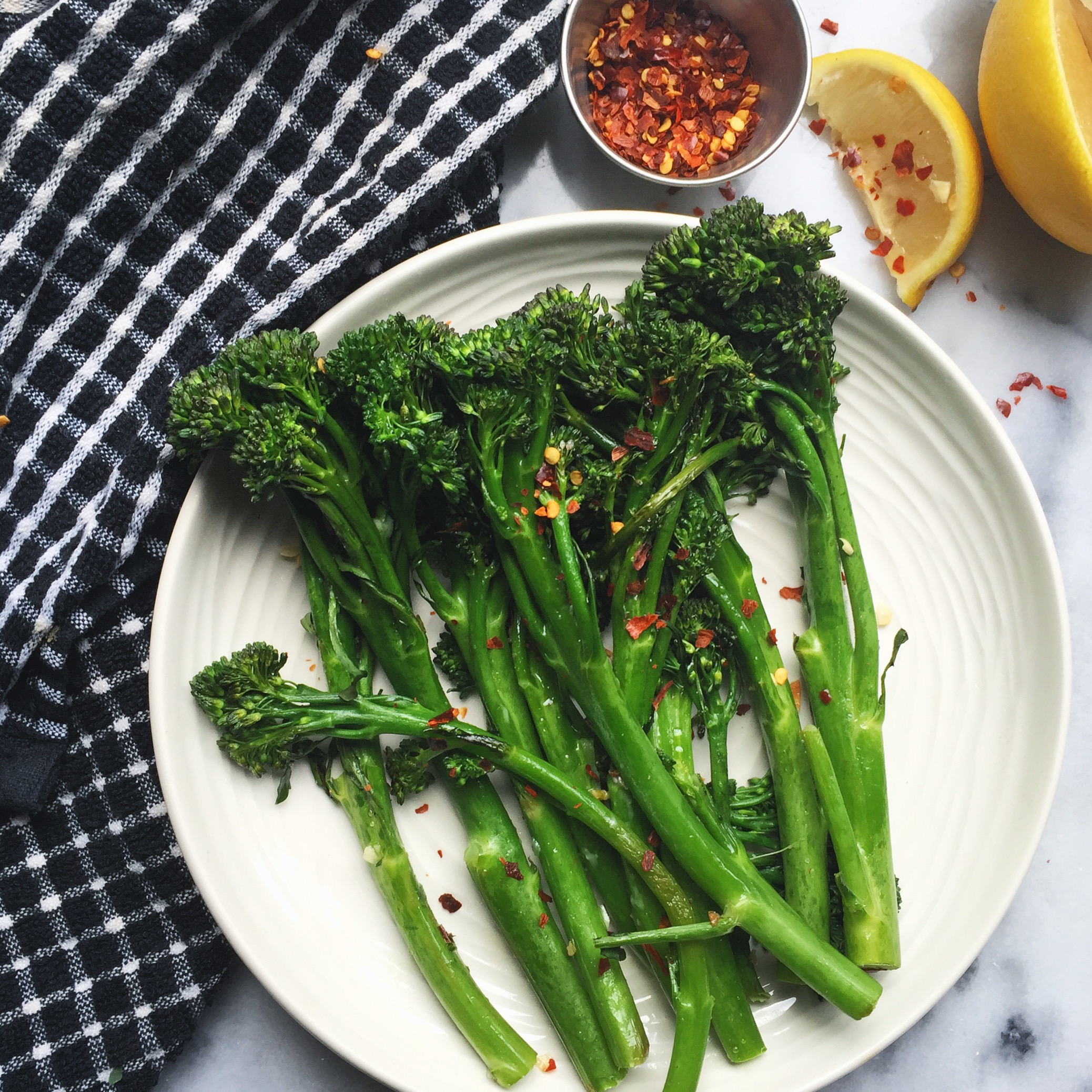 Serving Size - 2
Ingredients:
1 bundle baby broccoli

1 T EVOO

1 t sea salt

2 garlic cloves, chopped

1/4 lemon

1 t red pepper flakes
Instructions:
Preheat oven to 400. In a bowl or on the baking sheet you will use toss broccoli with olive oil, sea salt and chopped garlic. Place the baking sheet in the oven and roast broccoli for 15-20 minutes or until bring green (I like to get my broccoli slightly charred).
Remove broccoli from the oven and place on a serving dish, top with juice from the lemon and red pepper flakes for a nice little kick.
That's it! Simple easy side dish to pair with any meal.
xo,
Lauren Courtney