Zucchini, Tomato, and Goat Cheese Linguine
Hey peeps! I am back... Last week was super busy, I had my hands full making Amazeballs, don't worry I wasn't neglecting you, just getting ready to bring the fabulous treats live to you!!!!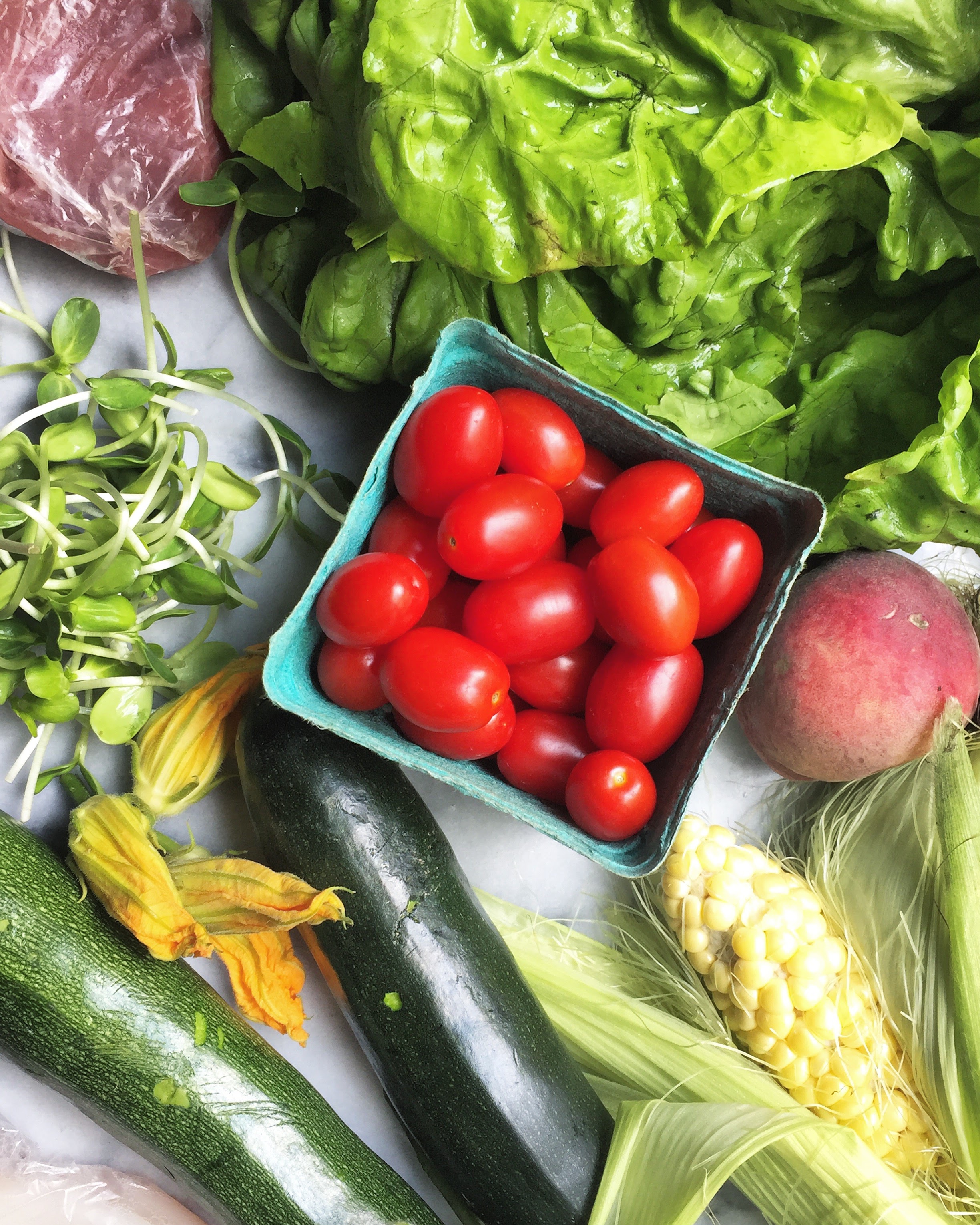 Until that goes live, lets talk #meatlessMonday. One of my most favorite things is Zucchini Linguine. Now that spring is springing it is time for me, and you to swap out the roasted Brussels Sprouts for Zucchini, and now I will present you with my favorite kitchen tool and a delicious and easy recipe!
So a mandoline is great and all, but many people complain about slicing fingers, and also the clean up. While shopping one day I came across this amazing OXO julienne vegetable peeler, does it get any easier? Cut off the top of the zucchini and peel as you would with a standard peeler. It is that simple!!!!
Now here is a tasty recipe with just a handful of ingredients for this #meatlessMonday.
Zucchini, Tomato, and Goat Cheese Linguine
Serving Size - 1
Ingredients:
1 zucchini, julienned

2oz quinoa linguine

1/4 cup diced tomatoes

2 oz goat cheese (I used a mix of truffle and goat flavors from the Union Square Farmers Market)

1 T olive oil
Instructions:
Place a pot of water up to boil and add 2oz pasta. While pasta is place pan over medium-high heat and add olive oil, once hot add linguine and tomatoes and sauté until cooked, about 5 minutes. Lower heat and strain quinoa pasta. Add pasta and half of goat cheese to the tomatoes and zucchini. Mix well until cheese melts into mixture. Turn off heat, plate pasta in a bowl and top with remaining goat cheese. Serve and enjoy!!!
xo,
Lauren Courtney