Zucchini Carpaccio
I am savoring summer with this dish. Perfect on its own, as an appetizer or paired with a protein you are sure to enjoy this easy to make dish.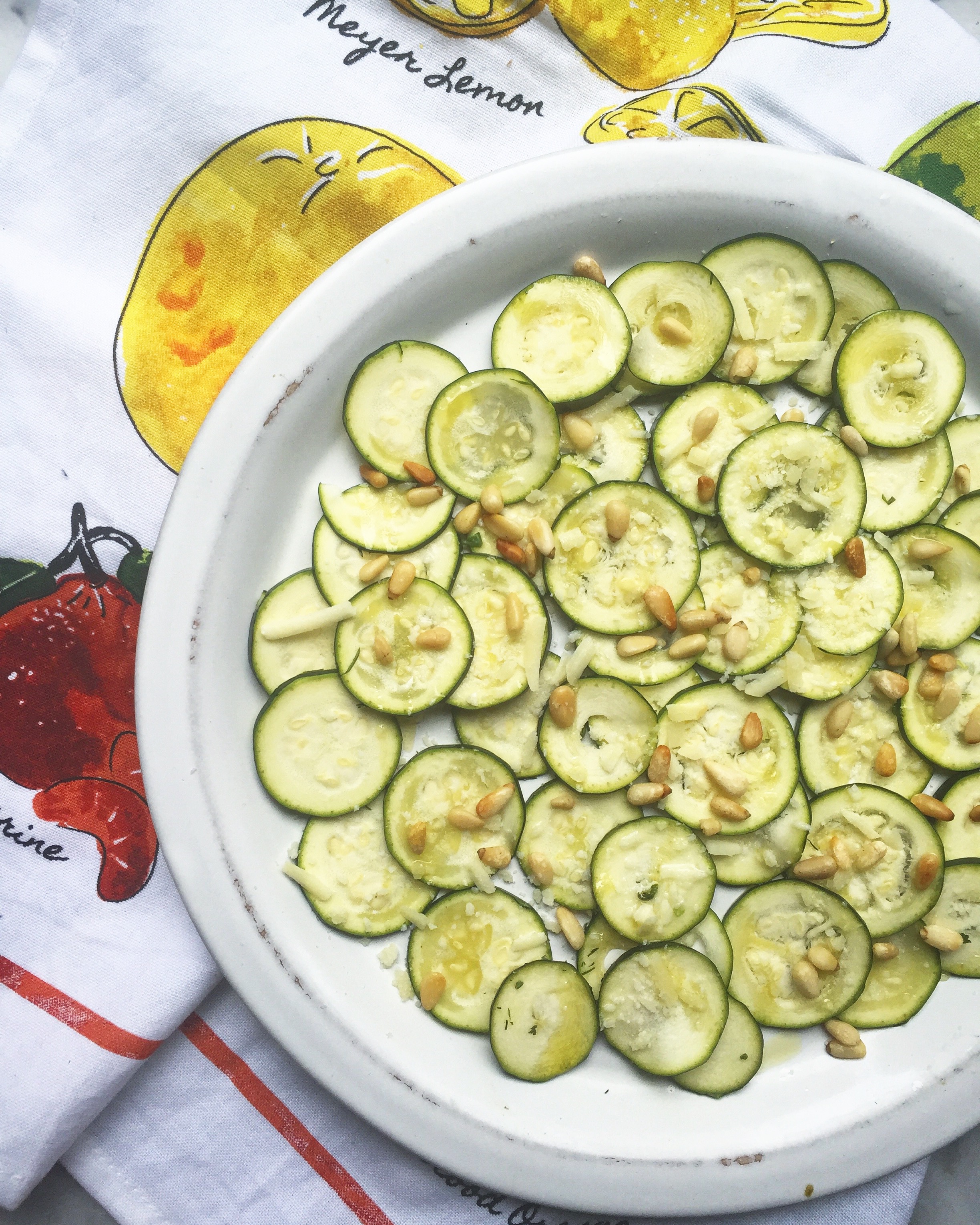 Ingredients:
4 small zucchini, sliced paper thin

1/8 cup extra virgin olive oil

4 tbsp shaved Pecorino

1/8 cup toasted pine nuts

1/2-1 lemon, juiced

Freshly ground black pepper (optional)
Instructions:
Arrange the zucchini slices on a large, flat dish.In a small bowl. Whisk the olive oil and lemon juice and drizzle it over the zucchini. Top with the cheese and pine nuts. Season with pepper and serve (Note: Use a mandolin to get thin even zucchini slices.)
How easy and delicious is that?
xo,
Lauren Courtney