Summer Salad with Strawberry, Basil, Balsamic Dressing
Monday's especially during the summer give people the blues. Fortunately, that is not usually the case for me, until today! Mondays are my day to prep my food, and get myself organized for the week ahead.I am usually up early and at the farmer's market, followed by a trip to Whole Foods and/or Trader Joe's while the lines are short. After that I head home to prep some dishes for the week.
Well today my friends I am all over the place. Last Thursday morning my fridge decided to stop working... at the time I didn't have time to think or worry as I had to prep food samples for 250 kids on Friday for an event Saturday (post to come on that soon!) Anyway, I called my parents and they generously offered me use of there kitchen and fridge. So needless to say they saved me Friday and until last night I had not been home.
So this morning I woke up ready to start my day and realized dum dum dum I still need someone to repair the fridge. As it turns out, no one is available to come to check it out until Wednesday. So what's a girl to do?
Well I decided to head over to the farmer's market anyway and do a small shop for lunch only. I mean, a girls gotta eat so this week I am challenging myself to shopping for meals as they come and not stressing over the lack of fridge. Luckily the freezer is still working. If all else fails it will be a smoothie-full week.
Ok ok, so now that you are all aware of my kitchen nightmare here is today's recipe!
With Strawberry, Basil, Balsamic Dressing
Servings - 2
Ingredients:
Dressing
1/2 pint strawberries

1/4 peach

1 cup basil leaves

1/8 cup balsamic vinegar
Salad
1/2 pint strawberries, halved

3/4 peach, cubed

1 ear corn, cut off cob

1/4 cup fresh peas

1/2 avocado, cubed

3 cups spinach
Instructions:
Place all ingredients for dressing in a blender, puree ingredients until smooth. Pour dressing into a sealed container (I like to use mason jars) - you will have leftover dressing
For the salad split ingredients even;y between two bowl and top with dressing.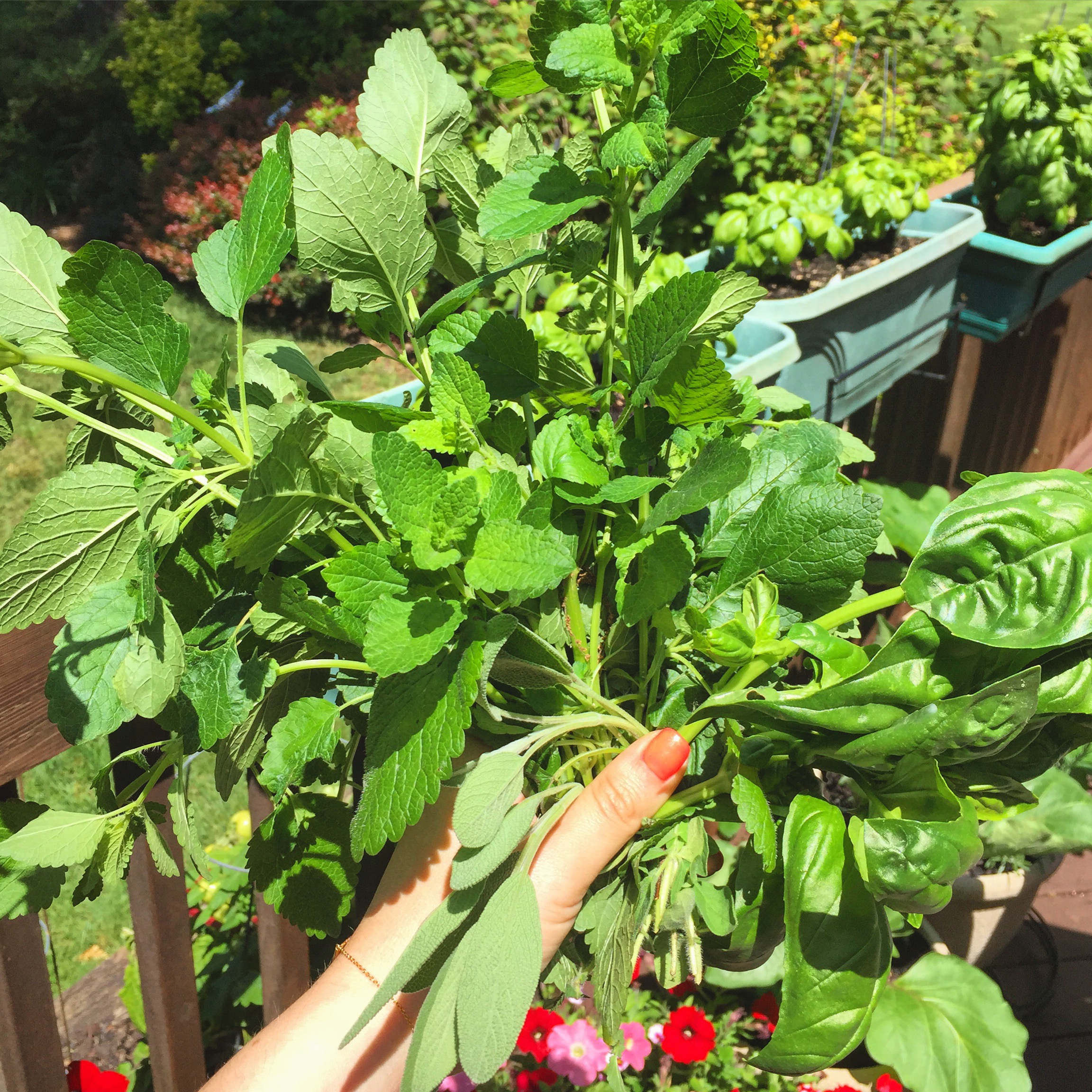 This delicious and tasty recipe only took me 10 minutes to blend, slice and dice. and it cost under $12. So, what's your excuse for not making this your next meal?
Alright folks, that's all for now! I am off to share my second serving with my neighbor... no fridge means a nice healthy meal for a friend.
xo,
Lauren Courtney