Mussels with Quinoa, Tomatoes, and a White Wine Sauce
Mussels are one of those things that seem a lot harder to prepare then they actually are. The truth is they are super simple to make, because all you do is steam them, its really all about the sauce you steam them in!
Before we get to the recipe let's get some facts; one serving of mussels has more then the daily dose of b1,they are rich in Omega 3s ~ 700 mg per serving and they are also high in calcium and iron and the benefits don't even end there. But lets get to the recipe.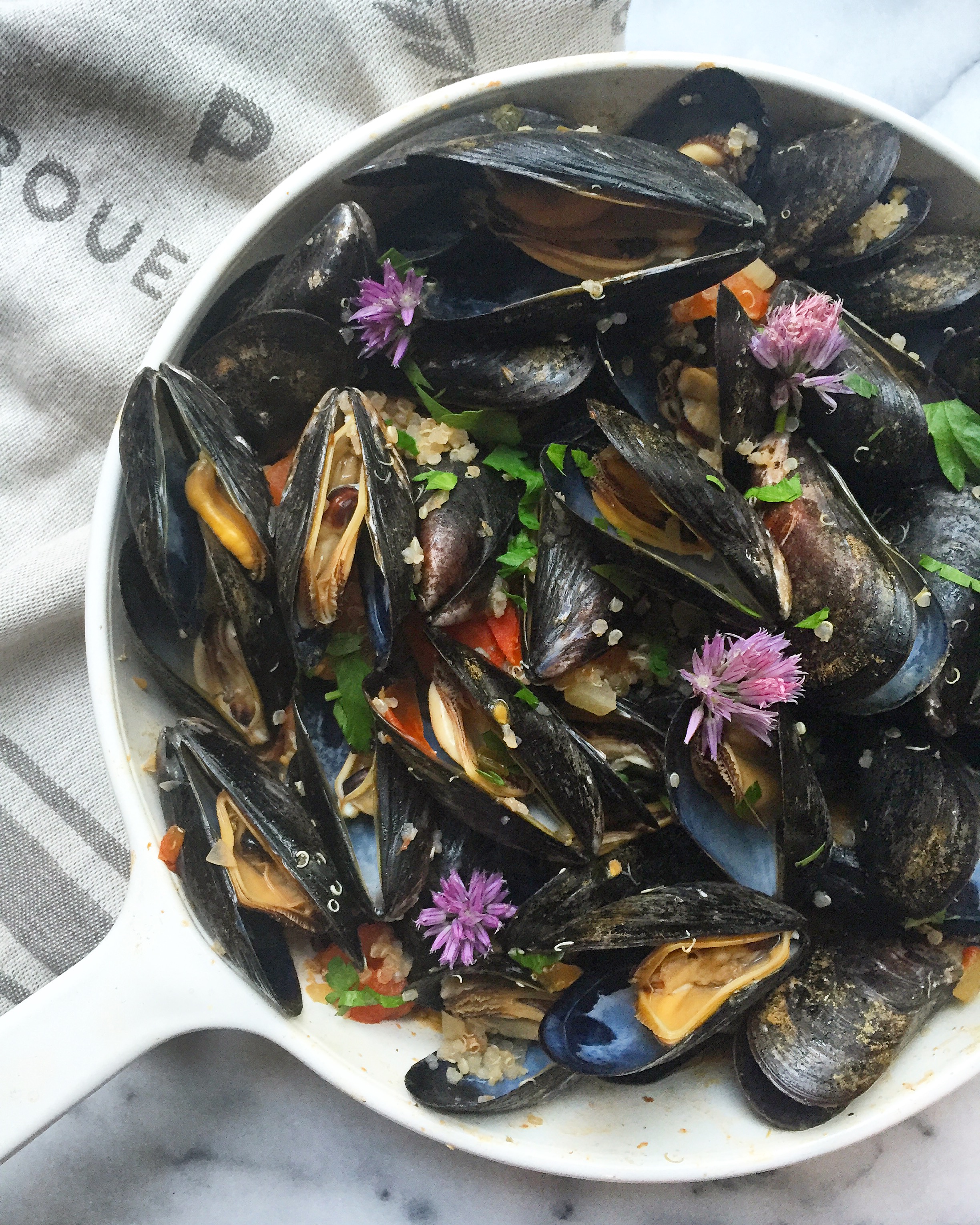 Mussels with Quinoa, Tomatoes, and a White Wine Sauce
Serves - 2
Ingredients:
1 T EVOO

1/2 yellow onion, diced

2 vine tomatoes, chopped

1/2 cup white wine

1 cup cooked quinoa

1 pound mussels

1/8 cup chopped parsley

1/2 lemon, juice

Chopped chives and chive blossoms optional

1 T Sel Magique Salt and pepper blend (or seasoning of choice)
Instructions:
Place pan (with lid) over high heat, add oil and onions and sauté until fragrant, about 3 minutes. Add chopped tomatoes and seasoning, cook for another 3 minutes
Next, add wine and let simmer until wine begins to cook down, 5-7 minutes. Add quinoa and mussels, mix well and cover.
Allow mussels to steam open, around 7-8 minutes. Add lemon juice and herbs, mix well and serve.
Simple! I know, no go make yourself some mussels and let me know how they come out.
xo,
Lauren Courtney