Eggplant and Squash with Mint and Feta
Homegrown in a clients garden this eggplant needed to be the star of its own dish. With a few simple additions this 8 ingredient recipe takes just 45 minutes to prep and cook. Don't believe me, check it out for yourself.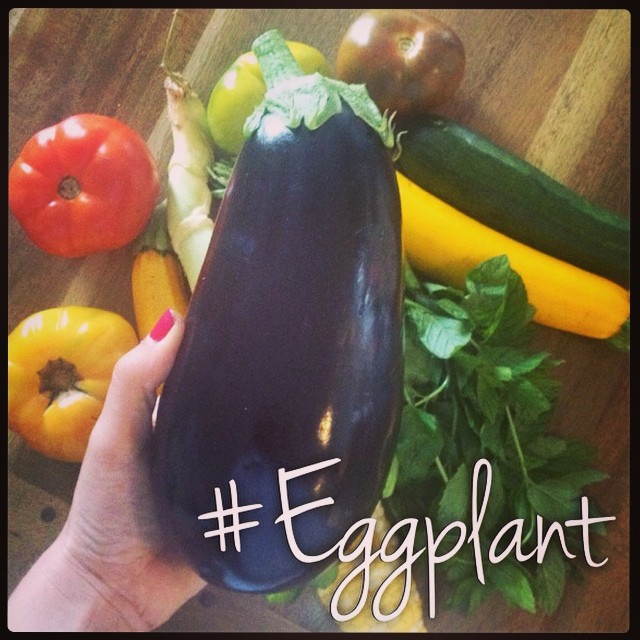 Eggplant and Squash with Mint and Feta
Serving Size - 2
Ingredients:
1 large eggplant, cubed

1 yellow squash or zucchini, cubed

2 garlic cloves, minced

1/4 cup loosely packed mint leaves

1/4 cup feta cheese

1/2 lemon, juice

2 T pine nuts, toasted

salt and pepper to taste

2 T olive oil
Instructions:
Preheat oven to 475. Line baking sheet with parchment paper. Place cubed eggplant, squash and garlic in a bowl and toss with olive oil salt and pepper. Place on the baking sheet and place in oven. Cook for 30 minutes checking after 15 minutes. Meanwhile, place a small pan over medium heat and add pine nuts, Toast for about 2 minutes on each side.
Remove vegetables from the oven and place in a bowl. Add lemon mint, feta cheese, lemon and toasted pine nuts. Mix and serve. Enjoy this dish warm or prepare ahead for a cool dish.
Who says vegetables can't be the star of the meal?
xo,
Lauren Courtney