Avocado and Spinach Dip
Looking for a change after a summer of guacamole? How about kicking it up a notch in the nutrition department? With an abundance of spinach at the farmers market I wanted to break out one of my favorite recipes.
With healthy fats and over 20 nutrients from the avocado alone, not to mention the fiber and multitude of vitamins from the spinach, this is one superfood snack. Enjoy this as a dip or add it to a vegetable wrap for a boost of vitamin A and vitamin C, potassium, calcium, magnesium and even iron! It's perfect for a midday snack or as a super simple way to impress your friends.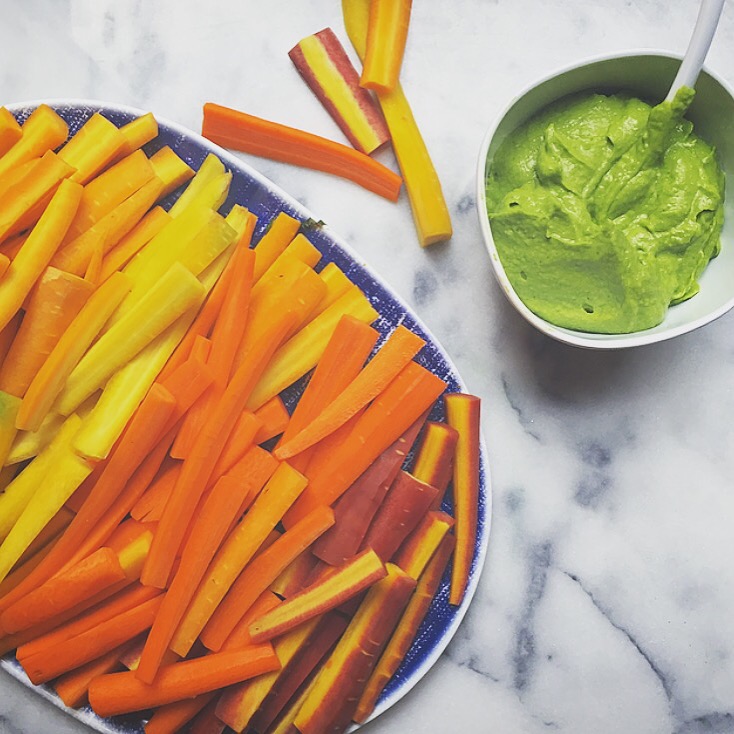 Servings - 2
Ingredients:
2 cups raw spinach

2 avocados

½ cup onion, chopped

2 cloves organic garlic, crushed

1 teaspoon sea salt

2 limes, juiced

Cayenne pepper (optional)
Instructions:
Place all ingredients in blender and process until ingredients are mixed thoroughly so they are rich and creamy.
Serve and enjoy!
xo,
Lauren Courtney